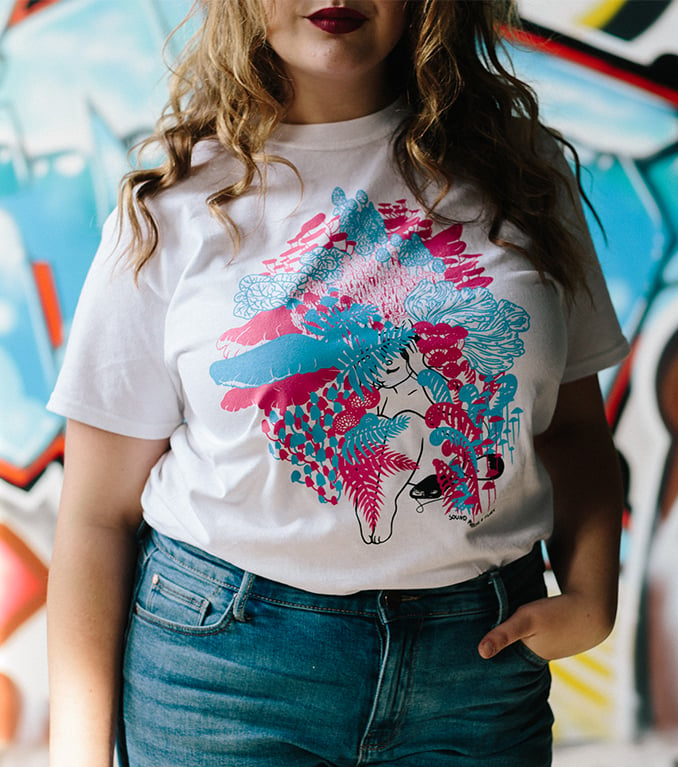 SPF X Alice RL 'Get Lost In Sound'
This limited-edition design is the first of the SPF X line.
SPF teamed up with Winnipeg illustrator, Alice RL. SPF X Alice RL had Alice create their interpretation of our mantra, 'Get Lost In Sound,' in their signature art style.
SPF X continues our aim to create platforms for artists, thus, a portion of every SPF X Alice RL shirt sale goes right back to the illustrator.
SIZING INFO: